Amelia Butler
Traditional Māori Performing Arts
Amelia Butler of Burbank, CA, is an indigenous Māori performer, dancer, choreographer and instructor from Auckland, New Zealand. From a young age she began to learn the traditonal art form of Kapa Haka with the guidance of her family and school teachers. Kapa Haka is the traditional performing arts of the Māori people, the indigenous people of Aotearoa, New Zealand. It includes various different traditional Māori dances, chants and songs some of which are the poi (poi balls), haka (traditional war dance), tītī tōrea (stick game), waiata ā-ringa (action song), waiata (song) and mōteatea (lament). Kapa haka is performed by Māori cultural groups on marae (traditional Māori meeting house), at schools, and during special events and festivals.
Amelia has dedicated her work to sharing the Māori culture to learners living abroad and has been teaching and performing dance at an international level for over 20 years. Amelia moved to Los Angeles in 2008 to pursue a career in dance and has worked as a professional dancer in the LA entertainment industry. While residing in Southern California, she founded and leads the Los Angeles based traditional Māori performance group, Ngā Ānahera Māori, that teaches te reo Māori online and haka & poi workshops in the US.  Amelia's tribal affiliations are Ngātiwai, Ngāpuhi and Ngāti Awa.
Apprenticeship Program
2021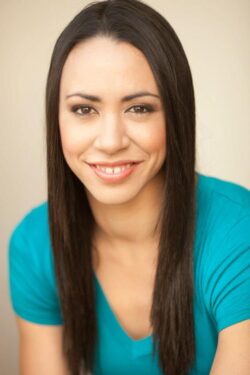 Amelia will be working with Ana Dowden (Māori from Ngāti Kahungunu Ki Wairarapa and Ngāti Porou tribes and Samoan from Fasito'outa) in learning the traditional art form of Kapa Haka. They perform alongside each other through their involvement in Ngā Ānahera Māori and both hold the commitment of authentically sharing their Māori culture in the U.S.. Through Butler's mentorship, Ana's goal is to ultimately reach a level of proficiency in the following elements:  the poi (poi balls) including long poi and short poi, haka (traditional war dance), tītī tōrea (stick game), waiata ā-ringa (action song), waiata (song) and mōteatea (lament). In addition to these Māori performing arts elements, Ana will also learn te reo Māori, the Māori language, draw connections between the elements of the environment and their traditional dances and songs., and  cover Māori spirituality/Māori atua (Gods and Goddesses).
Gallery
Next slide
Contact
Amelia Butler | (818) 284-5007 | learnmaoriabroad@gmail.com