NOTE: ACTA staff members are currently working from home in adherence with local stay-at-home policies. Email remains a reliable way to reach us.
---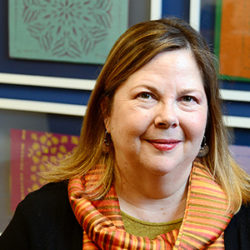 Amy Kitchener
Co-Founder + Executive Director
Amy co-founded the Alliance for California Traditional Arts (ACTA) in 1997. Understanding California's unique position as the nation's epicenter for diverse cultural and multi-national communities, ACTA's work has focused on social change through grantmaking, capacity and leadership development, technical assistance, and bilingual program development. Trained as a public folklorist with an M.A. from UCLA, Amy has piloted participatory cultural asset mapping in neglected and rural areas of the state and consults with other organizations and across sectors on this method of discovery and inclusion of community voices.  She continues to serve as a consultant for many national organizations and has taken part in two U.S.-China Intangible Cultural Heritage exchanges. She has published on a variety subjects involving California folklife, including immigrant arts training and transmission, and Asian American folk arts. She served on the board of the national Grantmakers in the Arts from 2014 – 2020, and in 2017 was appointed by the US Congress as a Trustee of the American Folklife Center of the Library of Congress. By 2019, she was elected as Chair of the American Folklife Center. Amy and husband Hugo Morales are the proud parents of twin boys who dance and sing with regularity. Photo by Craig Kohlruss.
CONTACT: Fresno Central Office | akitch@actaonline.org | (559) 237-9813 and (559) 696-2815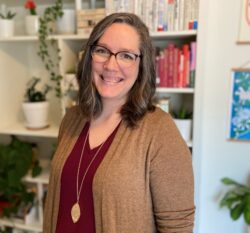 Suzanne Hildebrand
Executive Assistant
Suzanne began working with ACTA in 2005, and has served in varying capacities in the organization's administration and communications programs over the past 16 years. She has worked as ACTA's website and monthly newsletter editor, executive assistant, as well other roles in grants and program administration. She holds a degree in English from California State University, Fresno. Suzanne returned to ACTA in 2021 to serve as Executive Assistant.
CONTACT: shildebrand@actaonline.org | (559) 355-1435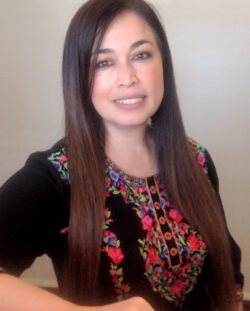 Leticia Soto Flores, Ph.D.
Development Manager 
Dr. Leticia Soto Flores is an ethnomusicologist, educator, and musician. She received her B.A. in Economics (2001), where she gained extensive administrative skills in the realm of database design and financial reporting. Having long been a mariachi musician in Los Angeles (since 1991), she pursued an M.A. in Ethnomusicology and interned at Smithsonian Folkways and the Center for Folklife and Cultural Heritage, Washington DC. Leticia received her Ph.D. in Ethnomusicology (2015) with her dissertation entitled "How Musical is Woman?: Performing Gender in Mariachi Music." Combining her two passions, economics and ethnomusicology, in April of 2012, she was appointed founding director of Mexico City's Escuela de Mariachi Ollin Yoliztli en Garibaldi, Mexico's first formal mariachi music academy. During this time, she served as assistant producer and host of the radio program "Voces de la Escuela de Mariachi Ollin Yoliztli" in Mexico City, featuring the school's progress and her dissertation research. Leticia's work as an ethnomusicologist grew out of her profound value for diverse cultural traditions, issues with intangible cultural heritage, the transmission of musical traditions, and the folklorization of traditional performance practices. While many of her publications have centered on Mexican music (many published in Spanish), she has also conducted ethnographic music research in Mexico, Spain, Egypt, Israel, Croatia, Brazil, and Colombia and performed with UCLA's takht (Middle Eastern) ensemble. Her experience as a mariachi musician began in Los Angeles and extended into Washington DC and Mexico, where she also directed her all-female ensemble "Mariachi Tradicional Femenil Flores de Mexico." Leticia comes to ACTA as a Development Manager and is responsible for the development, execution, and tracking of funds. She is an adamant supporter of ACTA's mission to safeguard diverse cultural traditions by providing transmission opportunities for traditions to be sustained and unique spaces in which to flourish. 
CONTACT: Los Angeles Field Office | lflores@actaonline.org | (818) 939-1234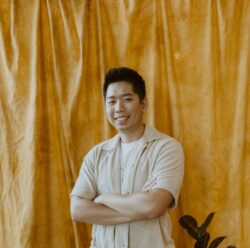 Nathan Thammavong
IT/Administrative Specialist

Nathan Thammavong is an IT Administrator based in Fresno, CA. Within ACTA, Nathan will work to research, train, implement, and consolidate technology services that provide support to all programs within ACTA. He graduated from California State University, Fresno with a degree in Business Information Systems with a focus on app development. An app that he worked on previously named 'PeddlerNow' was designed to connect the local community together by showing the locations of local street vendors to new and existing customers. Along with managing current and new technologies within ACTA, Nathan will also work closely with the administrative department to help organize and optimize day to day workflows.
CONTACT: Fresno Field Office | NThammavong@actaonline.org | (559) 288-1493
Program Staff
Lily Kharrazi
Director of Special Initiatives
Lily began working with ACTA in 2005 as the Living Cultures Grants Program manager.  In her 14 years with the organization she has contributed to the development of traditional arts roundtable series (TARS), Community Leadership Program, provided technical assistance, advocacy locally and nationally and has served on many review panels for arts funding.  In her new capacity as Special Projects Manager, she will continue to bring her training in dance and anthropology (UCLA, Dance Ethnology) and many years of working with community based arts practice.
CONTACT: San Francisco Field Office | lilyk@actaonline.org | (415) 346-5200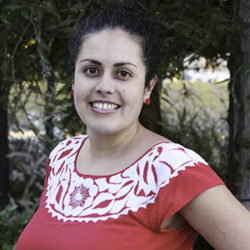 Betty Marín
Associate Program Director
Betty Marín is a cultural worker from Wilmington, CA. Her work uses popular education and language justice to create spaces that encourage learning, dialogue, and solidarity between different communities. With the Alliance for California Traditional Arts, she manages a series of programs integrating the traditional arts into health equity campaigns, curates a roundtable series to share resources and create exchange between traditional artists, and is currently managing an expanded version of our Living Cultures statewide grants program for artists and organizations. She has coordinated the creation of field scan reports for the National Folklife Network and is thrilled to support in building greater connections and support for folk and traditional artists across the country. She has also contributed curriculum and taught with ACTA's Arts in Corrections program featured in these publications. She graduated with an MFA in Art and Social Practice from Portland State University. As a student, she edited a book titled Art and Education, centered on a conversation with artists and educators Pablo Helguera and Luis Camnitzer. Betty joined ACTA in July 2018.
CONTACT: Los Angeles Field Office | bmarin@actaonline.org | (213) 346-3257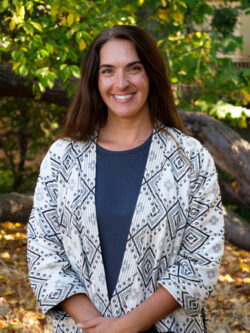 Aliah Najmabadi
Program Manager
Aliah Najmabadi is a traditional dance artist and culture worker based in the San Francisco Bay Area. With over two decades of experience in cultural programming and community development, Aliah's passion lies in the preservation of traditional arts practices. Rooted in the Iranian/Central Asian dance community, Aliah is extensively involved in the traditional performing arts landscape of the Bay Area, cultivated through her involvement with organizations such as Golden Thread Productions, Afsaneh Arts, Diaspora Arts, Zambaleta, The Izzie's and World Arts West. She brings a wealth of knowledge from her extensive fieldwork in Tajikistan and Afghanistan's high mountain regions where she managed bio-cultural stewardship initiatives, supporting indigenous performing arts and built strong relationships with traditional artists and culture bearers in her role as the Program Manager of the Tajik Dance Initiative. Aliah holds a master's degree in Performance from the University of London's School of Oriental & African Studies and two bachelor's degrees from UCLA in World Arts & Cultures and Near Eastern Language & Culture. Aliah joined ACTA in October 2023, where she manages the Apprenticeship Program and supports the Living Cultures Grant Program, the Traditional Arts Roundtable series, and the Taproot Artists & Community Trust.
CONTACT: San Francisco Field Office | aliah@actaonline.org |(310) 210-7963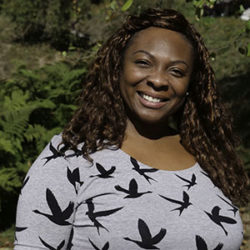 Kenya Curry
Arts in Corrections Program Manager
Kenya has over ten years of experience in administrative work. In 2014, she graduated from California State University, Fresno, with a degree in Criminology and a legal studies certificate. She began at ACTA as the Arts in Corrections (AIC) program coordinator for ACTA's contracts, coordinating the day-to-day program administration including assisting the artists with their supplies, processing invoices, data entry and other daily AIC operations. In 2021 Kenya became the AIC Program Manager. Kenya joined ACTA in November 2010.
CONTACT: Fresno Office | kenya@actaonline.org | (559) 237-9812 or (559) 492-9710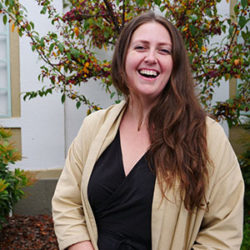 Jennifer Joy Jameson Merchant
Associate Program Director + Media Director
Jennifer is a Long Beach-based cultural worker and public folklorist committed to supporting artists and communities through a practice that strives toward cultural and racial equity. Jenn came to ACTA from the Mississippi Arts Commission where she served as the Folk and Traditional Arts Director since 2014, administering traditional arts grants, providing consultation to artists and organizations, revived and managed the digital publication Mississippi Folklife, and led fieldwork projects related to a wide range of cultural arts practices. Jennifer also worked in digital media for SPACES Archives, a non-profit archive dedicated to documenting and advocating for the preservation of international art environments. With an M.A. in public sector folk studies from Western Kentucky University and a B.A. in folklore and ethnomusicology from Indiana University, Jenn has worked with museums, archives, festivals, and cultural organizations on the federal, state, and local level, including positions or residencies at the Smithsonian's Center for Folklife and Cultural Heritage, Traditional Arts Indiana, the Kentucky Folklife Program, the John Michael Kohler Arts Center, the Country Music Hall of Fame and Museum, the Highlander Center for Research and Education, and Epicenter. Jenn was raised in the coastal city of Encinitas in San Diego County. She joined ACTA in March 2017, where she managed the Apprenticeship Program (from 2017-2023), directs ACTA's media efforts, co-leads the Traditional Arts Roundtable Series in Los Angeles, coordinates technical assistance offerings, and supports the statewide Sounds of California project. In the summer of 2023, Jennifer joined the program team for the Taproot Artists & Community Trust, ACTA's national fellowship program.
CONTACT: Los Angeles Field Office | jjameson@actaonline.org | (760) 805-8002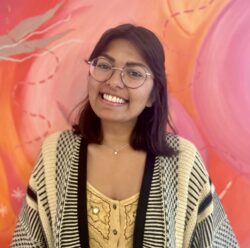 Juhi Gupta
Digital Media Specialist
Juhi Gupta is the Digital Media Specialist at ACTA. She is a designer and creative strategist with a deep-seated desire and vision for a more equitable world. Juhi began her career in social justice as a community organizer on the South Side of Chicago, and her background is in design, communications, and marketing for progressive causes – from supporting artists with disabilities to fighting mass incarceration in California. She has received several awards for her digital and print designs, and she has trained and spoken at SF Design Week, the University of San Francisco, People's Action, Emerge California, Million Voters Project, and more. Juhi graduated with honors bachelor's degrees in public policy and visual arts from the University of Chicago in 2019. She is also a graduate of Arena Academy, Bay Area Solidarity Summer, and Chicago Artists Coalition's LAUNCH Invitational Residency. In her spare time, Juhi enjoys DJing as Lil Sur, experimenting with new art forms, and reading critical media theory.
CONTACT: San Francisco Field Office | jgupta@actaonline.org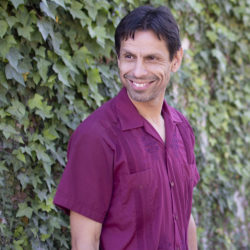 Quetzal Flores
Program Manager
Quetzal has extensive experience as a community organizer, cultural worker, and accomplished artist. As the son of labor union organizers, Flores inherited an undying accountability to community struggles. From land struggles with South Central farmers, immigration reform, supermarket workers union strike, and the indigenous Zapatista struggle, to the everyday community struggles in East Los Angeles, he has been active with music in hand. Since 1993, has been the musical director for the Grammy-award-winning East Los Angeles-based rock group Quetzal, whose fifth album, Imaginaries, was released by Smithsonian Folkways in 2012. Since 2002, Quetzal has been a central figure in Fandango Sin Fronteras, a transnational dialogue between Chicana/o musicians and artists from California and Mexicano musicians and dancers from Veracruz, Mexico. Flores has served as an instructor for the Migrant Education Program in Boyle Heights and the Program Coordinator for the American Music Partnership of Seattle in 2008. He speaks fluent Spanish. Flores joined ACTA in May 2012, and is currently working as a part-time Program Manager with the Building Healthy Communities program in Boyle Heights.
CONTACT: Los Angeles Field Office | quetzal@actaonline.org | (213) 346-3285 or (626) 429-4261