Please join us in offering a warm welcome to three new ACTA staff members! Aliah, Juhi, and Nathan each bring a wealth of experience, cultural sensitivity, and dedication that will serve the artists, practitioners, and cultural organizations supported by ACTA throughout California, and beyond. Enjoy learning more of about each of them below!
Aliah Najmabadi
Program Manager, San Francisco Field Office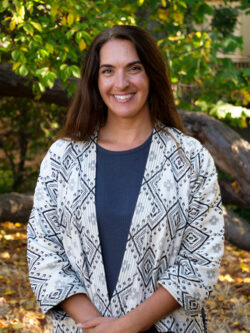 Aliah Najmabadi is a traditional dance artist and culture worker based in the San Francisco Bay Area. With over two decades of experience in cultural programming and community development, Aliah's passion lies in the preservation of traditional arts practices. Rooted in the Iranian/Central Asian dance community, Aliah is extensively involved in the traditional performing arts landscape of the Bay Area, cultivated through her involvement with organizations such as Golden Thread Productions, Afsaneh Arts, The Isadora Duncan Dance Awards, World Arts West and Diaspora Arts. She brings a wealth of knowledge from her extensive fieldwork in Tajikistan and Afghanistan's high mountain regions where she managed bio-cultural stewardship initiatives, supporting indigenous performing arts, and built strong relationships with traditional artists and culture bearers in her role as the Program Manager of the Tajik Dance Initiative. Aliah's work is driven by a profound sense of purpose—to make a positive impact through cultural programming and arts advocacy. She is eager to give back to the traditional arts community and empower fellow traditional artists and culture bearers in her role at ACTA.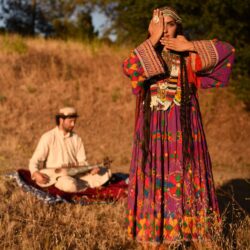 Aliah holds a master's degree in Performance from the University of London's School of Oriental & African Studies and bachelor's degrees from UCLA in both World Arts & Cultures and Near Eastern Language & Culture. Aliah joined ACTA in October 2023, where she manages the Apprenticeship Program and supports the Living Cultures Grant Program, Traditional Arts Roundtable series, and the Taproot Artists & Community Trust.
What most excites me about working with ACTA is the opportunity to be part of an organization that genuinely values and most importantly, directly supports, the continuation of living cultural heritages. I'm particularly excited about collaborating with traditional artists and culture bearers throughout California as their rich knowledge and creativity are essential in keeping cultural traditions alive, and I look forward to learning from and working alongside them. Ultimately, what excites me the most is the chance to play a meaningful role in ensuring that traditional arts, both tangible and intangible, continue to thrive and enrich the lives of Californians for generations to come.
Juhi Gupta
Digital Media Specialist, San Francisco Field Office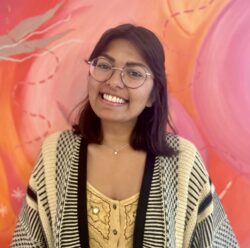 Juhi Gupta is the Digital Media Specialist at ACTA. She is a designer and creative strategist with a deep-seated desire and vision for a more equitable world. Juhi began her career in social justice as a community organizer on the South Side of Chicago, and her background is in design, communications, and marketing for progressive causes – from supporting artists with disabilities to fighting mass incarceration in California. She has received several awards for her digital and print designs, and she has trained and spoken at SF Design Week, the University of San Francisco, People's Action, Emerge California, Million Voters Project, and more.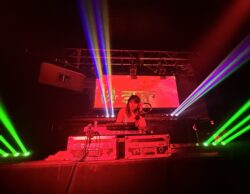 Juhi graduated with honors bachelor's degrees in public policy and visual arts from the University of Chicago in 2019. She is also a graduate of Arena Academy, Bay Area Solidarity Summer, and Chicago Artists Coalition's LAUNCH Invitational Residency. In her spare time, Juhi enjoys DJing as Lil Sur, experimenting with new art forms, and reading critical media theory.
What excites me most about working with ACTA is the opportunity to meet, work with, and learn from traditional artists in my home state who have centuries of wisdom to share, and the task of bringing their contributions to art, culture, and society to the attention of the broader world. 
Nathan Thammavong
IT / Administrative Specialist, Fresno Field Office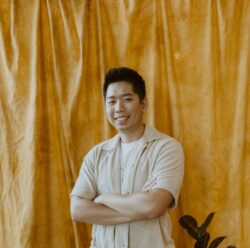 Nathan Thammavong is an IT Administrator based in Fresno, CA. Within ACTA, Nathan will work to research, train, implement, and consolidate technology services that provide support to all programs within ACTA. He graduated from California State University, Fresno with a degree in Business Information Systems with a focus on app development. An app that he worked on previously named 'PeddlerNow' was designed to connect the local community together by showing the locations of local street vendors to new and existing customers. Along with managing current and new technologies within ACTA, Nathan will also work closely with the administrative department to help organize and optimize day to day workflows.
I think I am most excited to work with the team to achieve new heights as well as be able to immerse myself and learn more about the different cultures and demographics ACTA comes into contact with.