Interactive drumming workshop led by the indigenous Filipino cultural organization BIBAK.
Thai Health and Information Services, Inc.'s fruit carving station.
Drag performer from the Imperial Court of Los Angeles and Hollywood.
Marching entrance of youth musicians from the Maqueos Philharmonic Orchestra.
Performers from the Ukrainian Chervona Kalyna Ukrainian dance ensemble.
A MesoAmerican ballgame in session.
Performers from the Lan Nartthasin Thai Dance Group.
Gino Gamboa leads an intergenerational drum circle.
A closing performance by vallenato group VeryBeCareful.
Community members jamming out to the music at the end of the Promise Zone Arts Live! event.
Next slide
This rich representation of diverse cultural traditions at last month's Promise Zone Arts Live! event was the culminating celebration for Promise Zone Arts, a project that maps cultural treasures in specific Los Angeles neighborhoods. Cultural treasures, or cultural assets, are the  people, groups, customs, places, and events that help establish community identity by uplifting the culture of those communities. ACTA has been leading the process to collect different perspectives on what is culturally valuable in the L.A. Promise Zone, a federal designation within the neighborhoods of Pico Union, Koreatown, Hollywood and East Hollywood, including Thai Town, Little Armenia, Little Bangladesh, Historic Filipinotown, El Salvador Corridor, and others.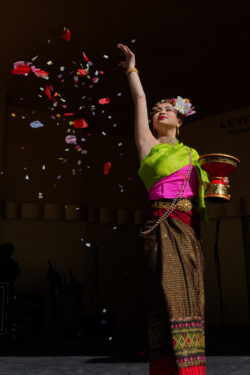 ACTA has a long history of participatory cultural asset mapping, including our current work in Boyle Heights, Merced, Santa Ana, and the Eastern Coachella Valley in collaboration with the Building Healthy Communities initiative. For Promise Zone Arts, we worked in partnership with the Los Angeles Department of Cultural Affairs and L.A. Commons. We collected over 1,000 questionnaires nominating cultural treasures and conducted over 100 site visits highlighting some of those treasures through video interviews. Story highlights and information about all the treasures can be found on the project website.
Deciding what to highlight was a difficult process, but we were greatly informed by in-depth conversations with community leaders within the Eastern European, LGBTQIA, Armenian, Thai, Filipino, Oaxacan, and other Mexican communities of the L.A. Promise Zone. Through these conversations, we learned about the role that the Rose and Alex Pilibos School has played in preserving the Armenian language in East Hollywood across generations. Or how John Filcich, now in his 90s, has been collecting folk dance recordings from Eastern Europe since the 1940s and bringing them to North American audiences.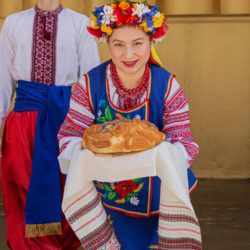 These dialogues spoke to the agency of these communities to uphold and sustain their vibrant cultural traditions and, in the same way, sustain the communities themselves. The Promise Zone Arts project allowed us to partner with these communities to make their cultural treasures visible and bring their value to a larger community.
We were also challenged as fieldworkers and ethnographers to ask how we can utilize and adapt our methodology to public policy. Through the leadership of the Department of Cultural Affairs under General Manager Danielle Brazell, we hope these conversations and resources can be brought to the public planning table. By bringing greater visibility to the tremendous resources in the L.A. Promise Zone, the city can create a plan to sustain the communities whose cultural expression and traditions breathe life into Los Angeles everyday.
All photos by Timo Saarelma/ACTA.