Pezhham Akhavass
Tombak
This traditional art form plays the most important part in my life, which is my identity, and shows the beauty of my ancient culture." – Pezhham Akhavass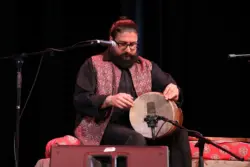 Pezhham Akhavass was born in Shiraz, Iran, and raised in Tehran, Iran. When he was four years old, he began studying music with Mr. Naser Nazar, while learning tombak from Master Naser Farhangfar. At the age of eight, he officially continued to study tombak with Ostad Saeid Roudbari, a renowned tombak mentor who was taught by Ostad Morteza Ayan. Since 2000, Akhavass has performed, toured, and recorded with Master Shahram Nazeri, Hossein Alizadeh, and many other master musicians from Iran and around the world. Akhavass has been taking tabla lessons with Ustad Zakir Hussain since 2010; he has also studied Iranian Radif with setar and oud in Iran.
Pezhham Akhavass' concert for his Tombak Students Ensemble, August 27, 2022.
---
Apprenticeship Program
2023
Tombak
with apprentice Tiyam Fereydouni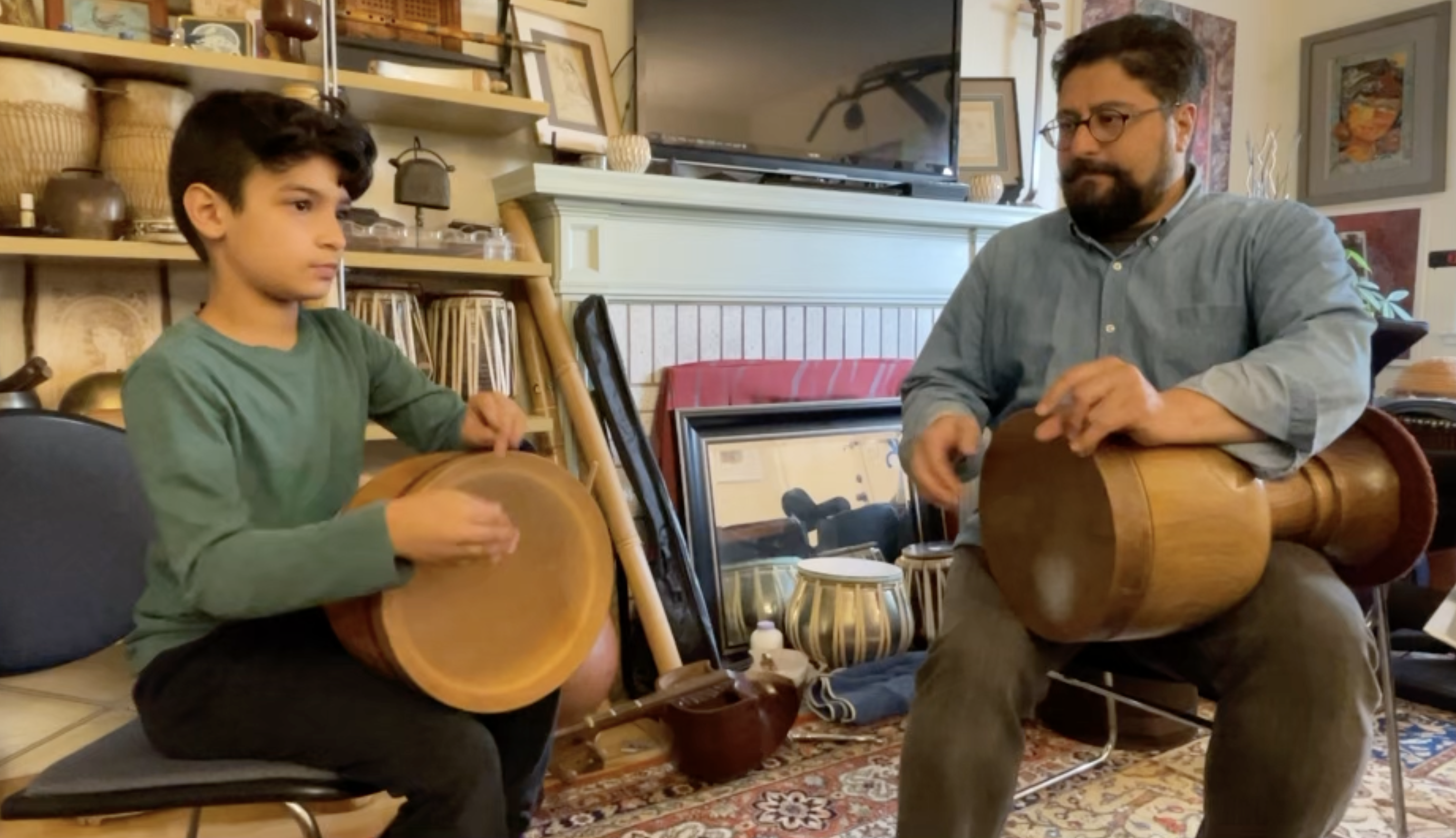 During the apprenticeship, Akhavass will teach Tiyam Fereydouni intermediate and advanced techniques in tombak, including singing and playing in Farsi (such as reciting Tasnif, a form of Persian music where the melody includes lyrics accompanied by tombak). The pair will also practice slow, medium, and fast pieces from the Iranian Radif. Fereydouni will learn to perform solo and with other musicians.