Nadhi Thekkek
Bharatanatyam
Bharatanatyam is a personal practice, my livelihood, my way to connect different parts of myself, a meditation, and a way to process the world around me." – Nadhi Thekkek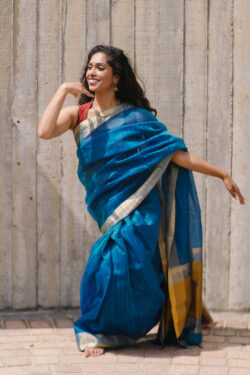 Nadhi Thekkek performed her Bharatanatyam arangetram (solo debut) in 2001, after more than a decade of tutelage by Guru Smt. Sundara Swaminathan: the owner of Kala Vandana Dance Company (San Jose, California), who studied at Kalakshetra College of Fine Arts. After joining Nritya School of Dance (Houston, Texas), Thekkek was taught by Guru Smt. Padmini Chari (who trained under Sri Adyar K. Lakshman, another student of Kalakshetra). Since 2012, she has traveled yearly to Chennai, India, to learn from Guru Sri. A. Lakshmanaswamy (who was trained by KJ Sarasa, a hereditary dance practitioner; Sri. CV Chandrasekhar; and Smt. Kalanidhi Narayanan). There, she also performs at the Chennai Music and Dance Festival. She has presented approximately thirty traditional solo performances and continues to learn and create new repertoire in the Bharatanatyam framework, even studying Carnatic music with Smt. Anuradha Suresh to inform her music arrangements for dance.
---
Apprenticeship Program
2023
Bharatanatyam
with apprentice Shruti Abhishek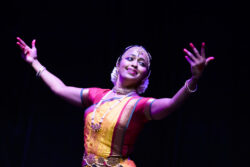 During this apprenticeship, Shruti Abhishek will research literature on the goddess Bhadrakali and how it has been adapted into dance movements within the traditional Bharatanatyam framework. She will gain experience setting texts to music with composers and collaborators, along with developing movement framework and narrative. Ultimately, she will create a unique Bharatanatyam piece which authentically represents the legend.