Marsha Carter
African American Quilting
African American Quilting
African American traditional quilting… enables me to help the African American community, especially the young, know, understand and celebrate the rich inheritance of faith, resilience, determination, strength, confidence and hope our ancestors bequeathed to us."

– Marsha Carter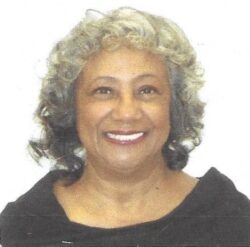 Marsha Carter began sewing at the age of twelve, in a seventh-grade class at Willard Junior High School (Berkeley, California) in 1957. One of Carter's lifelong friends from the school co-founded the African American Quilt Guild of Oakland. In early winter 2008, she invited Carter to join the guild and taught her the rudiments of traditional quilting. By the end of the season, Carter had successfully made her first full-sized quilt. Now, her mission is to teach, encourage, preserve, and promote African American historical and contemporary quilting culture, especially for youth.
---
Apprenticeship Program
2023
African American Quilting
with apprentice Zondra Martin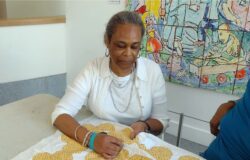 Carter and Zondra Martin will study the culture of two groups of African diasporic women: the Fante, Ewe, and Asante of West Africa (Ghana), who were brought to America, and the African Indian Siddi (South African Bantu), who were brought to western India as early as the eleventh century. The pair will create six to seven quilt projects using traditional African strip/string and patchwork textile techniques.