Marjan Vahdat
Persian Traditional Singing
Persian Traditional Singing
I grew up with this tradition, and it means almost everything to me." – Marjan Vahdat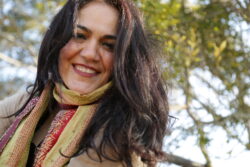 Marjan Vahdat began learning Persian traditional singing when she was eight years old, in Tehran, Iran, with Pari Maleki. Later, she continued her training with Mehdi Fallah and Sohrab Roshan; took master classes in regional music with Iranian master singer Sima Bina; studied setar with Massod Shoari; and learned piano with Minoo Mohebi. Overall, her musical training spanned thirteen intense years. Persian traditional singing has affected many of Vahdat's major decisions, including migrating from her homeland, where, since 1979, female singers have not been allowed to perform before a mixed audience. She aims to continue creating traditionally rooted music and singing, by which she identifies herself.
Marjan Vahdat sings "Rooted in You," from the album "Blue Fields," in Sweden, 2013.
---
Apprenticeship Program
2023
Persian Traditional Radif Singing
with apprentice Heranoosh Talebzadeh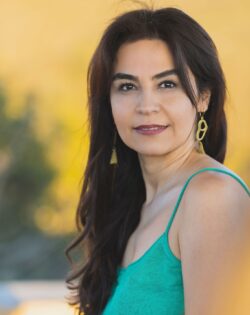 During this apprenticeship, Vahdat will instruct Heranoosh Talebzadeh in Radif (a system of organized repertoire including seven modes and five branches, or small modes), Tahrir (ornamentation, a freeform vocal technique), and Persian poetry (inseparable from Persian music). Talebzadeh will ultimately develop her own unique way of presenting traditional and regional Persian music.