Kim Eung Hwa
Traditional Korean Dance
Kim Eung Hwa began her journey in traditional Korean dance at the age of four in South Korea and received training under Korean dance master Han Young-suk. Han, who was recognized as Korea's Living National Treasure, specialized in the training of seung-mu (or monk's ritual dance), which was deemed Korea's intangible cultural asset no. 27. She was also famous for another specialized dance: salpuri. Being a disciple of Ms. Han, Kim specialized in seung-mu and salpuri, too. Kim was also a member of Little Angels of Korea, one of the oldest traditional Korean arts groups that focused on training and global performance of various traditional Korean arts.
---
Apprenticeship Program
2022
Traditional Korean Dance
with apprentice Angela An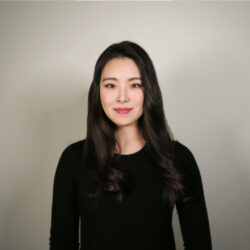 Angela An is already familiar with some fundamentals in traditional Korean dance; thus, the goal of this apprenticeship program will be for An to learn, practice, and master one or two of the advanced-level dances, such as seung-mu and salpuri. To accomplish this aim, An will practice and perform, while recording for the purpose of creating a guide for future students of the dances.