Erik Lee
Liturgical / Praise Dance
Erik Lee was born and raised in Oakland, CA. His artistic work in dance aligns with, but is not limited to, the culture of the Bay Area: socio-political activism, spirituality, and artistic manifestations of the African diaspora. One of the most central aspects in his artistic practice is exploring how the power of art and spirituality intersect. After being exposed to the art of praise dancing from his church Covenant Church in Berkeley, he desired to express himself more articulately in dance and worship. As a leader and cultural bearer, Erik describes praise dancing as a practice that allows him to experience God in a unique way; grounding him in his faith and challenging him to maintain a life of integrity and maturity.
Liturgical worship or praise dance illustrates how spiritual beliefs and practices are retained in dance. This dance form is traditional in that it is rooted in the Christian faith as an expression of worship and has become a means to deliver the message of the gospel of Jesus Christ.   It is unique in that its presentation and movement vocabulary is not limited to one genre or style of dance.
Apprenticeship Program
2021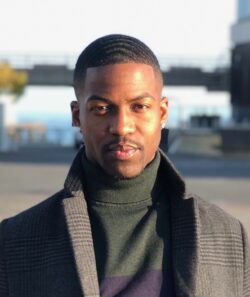 Erik will be working with Jeremy Brooks, a long-time student of his whom he has known for over nine years, in learning the practice of praise dancing. Both Erik and Jeremy are African-American Christians from Oakland, CA. They share a passion for self-expression through dance and hold the same values of utilizing the arts as a medium to engage in and uplift critical discussions. Together, they will be looking at best practices on how to generate movement that is biblically based in intention and how to even generate movement that speaks of the principles of the Christian faith. The goal of the apprenticeship will be to strengthen Jeremy's foundational understanding of praise dance, along with developing his skills in the modern/contemporary dance vocabulary.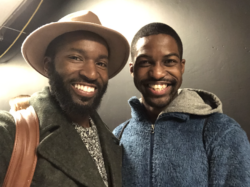 Gallery
A solo Erik ministered at Covenant Church. The piece was an invitation for everyone to continue to lift their worship unto God as He will cover them.
Erik Lee ministering a solo at his church Covenant Church in Berkeley, CA
Next slide
Contact
Erik Lee | raycreator@gmail.com | vimeo.com/raycreator