Apprenticeship Program has supported California's cultural traditions with 296 contracts to outstanding folk and traditional artists and practitioners. Now entering its sixteenth cycle, ACTA's Apprenticeship Program encourages the continuity of the state's living cultural heritage by contracting exemplary master artists to offer intensive training and mentorship to qualified apprentices. Contracts of $3,000 are made with California-based master artists to cover master artist's fees, supplies and travel. Participants work closely with ACTA staff to develop and document the apprenticeships, culminating in opportunities to publicly share results of the apprenticeship.
The 2016 Apprenticeship Program cohort of 36 artists reflects California's breadth of cultural diversity and intergenerational learning, ranging from master artists in their 70s to a 6-year old apprentice, spanning from Siskiyou to San Diego Counties. Thriving traditions supported through these apprenticeships reflect indigenous California cultural practices that include Mono beaded collars and Karuk Basketry; and traditions which have taken root in California hailing from cultural communities from Mexico, Colombia, Africa, India, China, Japan, Philippines, and other parts of the United States.
The Alliance for California Traditional Arts' Apprenticeship Program is supported with funding from the National Endowment for the Arts, the Walter & Elise Haas Fund, Surdna Foundation and the William and Flora Hewlett Foundation; plus individual contributors supporting one or more apprenticeships. ACTA is the California Arts Council's statewide partner in serving the folk & traditional arts field.
The 18 artist pairs featured in the 2016 Apprenticeship Program are:
Returning to the Apprenticeship Program is master artist Allyson Allen (Riverside) (2002, 2006, 2009), who will share with her apprentice/niece Krysta Wright (Riverside) the knowledge and history of African American quilting.
Master artist Jenny Bawer Young (Alameda) (2012) will mentor Kimberly Requesto (San Francisco) in the practice of the indigenous Kalinga dance of the Phillipines.
Master artist Corey Chan (San Francisco) (2011, 2014) returns to the Apprentice Program this year to mentor apprentice Jeffery Lee (Alameda) in the construction of the Big-Headed Buddha Masks of the Chinese Lion dance tradition.
Master artist Swapan Chaudhuri (Marin) will work with his long time apprentice Jim Santi Owen (Alameda) on composition and creativity in the transmission of the tabla drum of India.
Mandy Marine (Fresno) (2013) will further her understanding of the material art of beaded collars, practiced by the Western Mono cultural community, through a mentorship with her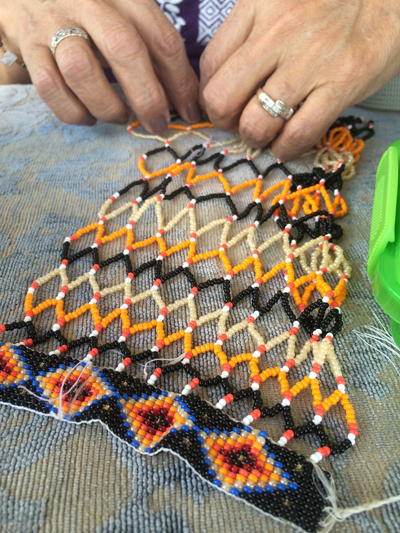 mother and master artist Julie Dick-Tex (Fresno).
Apprentice Trisha Ferris (Humboldt) will be mentored by master artist and regalia maker Patricia Ferris (Humboldt) to develop her skills in the traditional construction and meaning of Hupa and Karuk necklaces.
Master artist Natividad Gonzalez Morales (Riverside) will provide knowledge and expertise to her daughter/apprentice Maria Conchita Pozar Gonzalez (Riverside) to continue the Purepecha tradition of tejido—la aguja maravillosa (the wonderful needle work—embroidery).
Master West African drummer Baba Tacuma King (Alameda) will bestow upon the youngest of apprentices Rumi Akhenaten Hawthorne-Vaughan (Alameda) rhythms and drumming techniques and the ways of knowing to be a cultural communicator.
Kathak dance master Agnes Seibi Lee (Contra Costa) will mentor her apprentice Poonam Narkar (Alameda) in this North Indian dance form and maintaining the legacy of master artist and past Apprenticeship Program participant Chitresh Das.
Master artist Eduardo Martínez Arvilla (Los Angeles) (2014) returns to the program to provide a unique mentorship for Alberto López (Los Angeles) in the tradition of Afro-Colombian drumming and gaita.
Master artist Jeorgina Martinez (Contra Costa) will mentor her apprentice and daughter Diana Gonzalez (Contra Costa) in the preparation of Reposteria Juxtlahuaca, the traditional baked goods specific to this Mixteco region of Oaxaca, Mexico.
Alisa Harrison (Humboldt) will apprentice with master artist Leslie McCovey (Humboldt) to deepen her technique and understanding in traditional regalia making of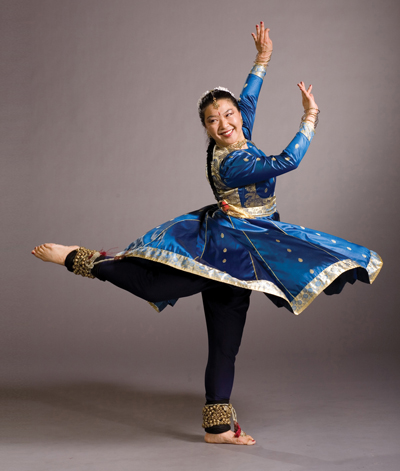 the indigenous groups of Northern California (Karuk, Yurok and Hupa).
Master artist Shirley Kazuyo Muramoto (Alameda) (2014) will prepare her apprentice Kiyomi Nomura (Alameda) to learn, perform, and record selected classical and contemporary musical pieces as part of her exams to be credentialed as an assistant instructor for the Japanese Koto.
Master artist Yagbe Onilu (Alameda) will share with his apprentice Eloi Colette (Alameda) the knowledge and ritual role in the tradition of Dahomey and Yoruba songs and shekere.
Apprentice Panuncio Gutiérrez (San Diego) will be mentored by master mask maker Luis Morales Ortiz (San Diego) to develop his skills
in the traditional construction of masks utilized in the danza de los diablos, a Mixteco dance tradition of the Juxtlahuaca district of the Mexican state of Oaxaca.
Master artist Artemio Posadas (Santa Clara) will establish a program for his apprentice Jorge Beltrán (Santa Clara) to further develop his ability as a repentista (verse improviser) within the tradition of son jarocho of Veracruz, Mexico.
Dixie Rogers (Yolo) will continue her apprenticeship with master weaver Wilverna Reece (Siskiyou) (2014) to focus this year on acorn cooking baskets of the Karuk tribe tradition of Northern California.
Master artist Dennis Tobaji Stewart (Alameda) (2013) will work with his apprentice Davina Estrella Hinkle (Alameda) to further ground her skills and technique in the sung liturgy of the Yoruba tradition of West Africa.